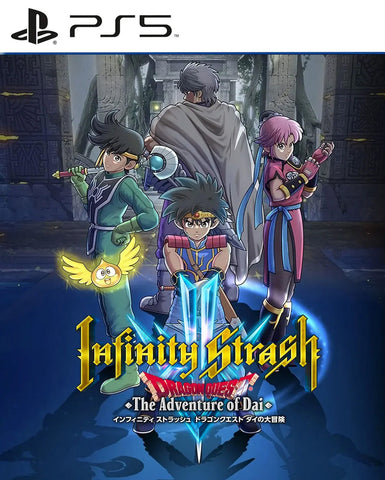 Infinity Strash Dragon Quest The Adventure of Dai (PS5)
Engage in fast-paced, real-time battles that combine the strategic elements of RPGs with the adrenaline-pumping action of an action game.
Execute powerful attacks, unleash devastating combos, and harness the unique abilities of each character to defeat formidable foe.
Take control of Dai, the hero, and assemble a party of familiar allies from the Dragon Quest series, each with their own distinct playstyles and abilities.
Choose your team wisely and strategize to exploit enemy weaknesses and maximize your party's strengths
Immerse yourself in a visually striking world with vibrant, detailed environments, beautifully animated characters, and stunning special effects. The game leverages the power of modern gaming platforms to deliver an awe-inspiring visual experience.
---
We Also Recommend