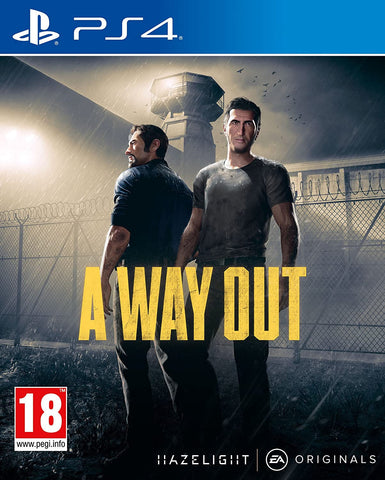 A Way Out (PS4)
Entire game is a co-op only experience which is best played with a friend. All gameplay is designed with co-op in mind, making sure the players need each other to progress.
Includes the ability to play either couch or online co-op. Dynamic split screen and bespoke camera work offers an additional level of immersion to each player.
Offers something for everyone, may it be intense or lean back gameplay moments, action, adventure, exploration, puzzles, chase, stealth. Movie like pacing ensures no gameplay or scenario overstays its welcome with zero repetition unlike conventional games.
Narrative keeps the players on their toes, offering a fresh, unique and compelling experience throughout. Strong cinematic moments tie the plot together and propel the characters forward through their journey.
---
We Also Recommend