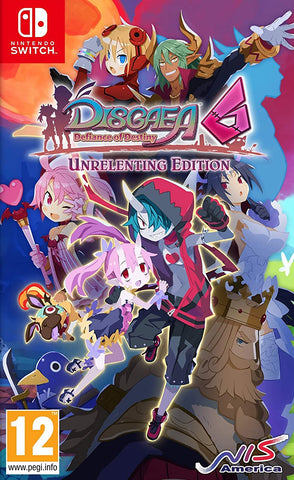 Disgaea 6 Defiance of Destiny Unrelenting Edition (Nintendo Switch)
Join Zed in his quest to rise above his lowly status and challenge a God of Destruction.
Meet zany characters, explore chaotic new worlds, and discover the power of sibling bonds and determination.
Experience over-the-top tactical combat, complete with insane special attacks and a wide variety of allies to choose from. And when things get too hairy, use Super Reincarnation to keep trying until you succeed.
Play at your leisure, and even on the go. With customizable gameplay features such as Auto, Retry, and Replay, both new and returning players can forge a HL-raising experience that fits their lifestyle.
---
We Also Recommend