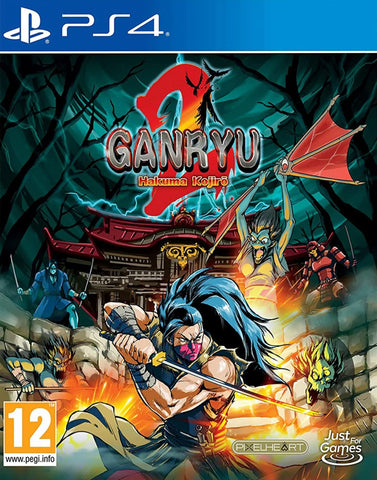 Ganryu 2 Hakuma Kojiro (PS4)
A hack and slash inspired by the story of Takezo Musashi "The Stone And The Sword" released in 1930's by Eiji Yoshikawa and which is one of the most famous story and real samurai in Japan.
Explore a 17th century fantasist Japan through seasons: Spring, Summer, Fall and Winter.
Defeat Kojiro in The Floating Fortress and save Japan.
Dash, double-jump, wall-jump and throw kunais to defeat various enemies.
Use your special abilities, kamis, to take advantage of your enemies.
Collect Hanafuda cards through levels.
A beautiful pixel-art game inspired by classics such as Shinobi 3 and Shadow Dancer.
---
We Also Recommend