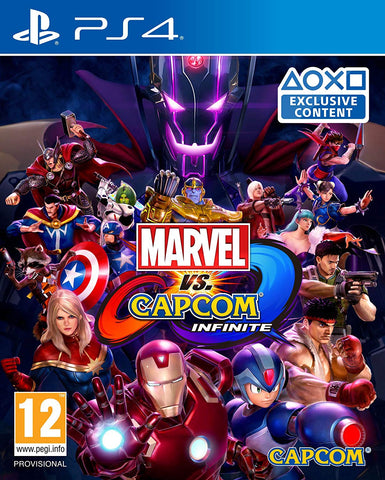 Marvel Vs Capcom Infinite (PS4)
Select from a diverse roster of fan favorite characters pulled from the Marvel and Capcom Universes.
Choose one of the six powerful Infinity Stones.
Players can hone their skills in a variety of accessible single player modes, including Training, Mission, and Arcade modes.
Robust online modes and content including ranked and casual matches, global leaderboards, and online lobbies with spectator mode deepen the overall experience.
---
We Also Recommend