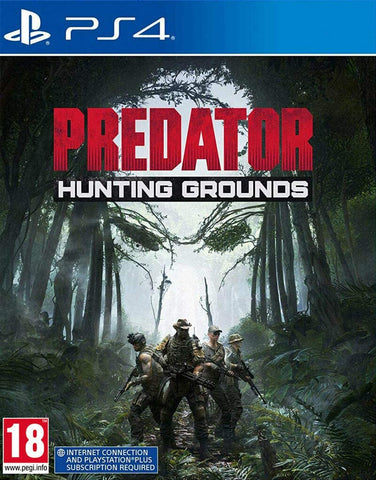 Predator Hunting Grounds (PS4)
Predator: Hunting Grounds is an immersive asymmetrical multiplayer shooter set in the remote jungles of the world, where the Predator stalks the most challenging prey.
Play as a member of an elite 4-person Fireteam and complete paramilitary operations before the Predator finds you. Or, play as the Predator to hunt the most worthy prey, choosing from your vast array of deadly alien tech to collect your trophies, one by one.
Enter a world that looks and feels completely authentic to the lore of the Predator universe. The lush jungle comes alive with the sights and sounds of military bravado moving toward their objective.
As a Fireteam member, wield a state-of-the-art arsenal, from pistols to assault rifles, shotguns, grenades and heavy weapons. As the Predator, hunt with deadly alien tech including the shoulder-mounted Plasma Caster, Combistick, Smart Disc, Wrist Blades, and more.
Drop into several conflict zones in South America, treacherous, thick with ranging trees and sprawling undergrowth. Guerilla soldiers are well-camouflaged between guarding shanty hide-outs at the water's edge.
---
We Also Recommend