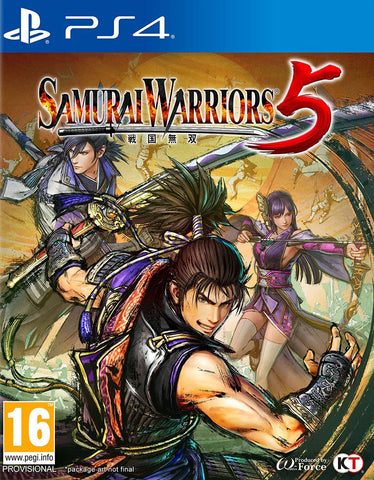 Samurai Warriors 5 (PS4)
Features 27 playable characters, including both new and returning warriors.
All of the game's character designs have been completely redesigned and re-imagined to help fit the storyline's Sengoku time period.
Intense high-action drama unfolds during the Sengoku period of Japan and tells the story of two of the most pre-eminent military commanders of this period.
Enjoy all-new Musou actions, including the newly designed Musou Frenzy Attacks, which elevate the thrill of blowing away hordes of enemy soldiers.
Actions are displayed in a vibrant new Japanese ink painting art style, elegantly evolving the Samurai Warriors series to showcase the Sengoku period in stunning fashion as the intertwining stories of Nobunaga and Mitsuhide unravel on screen like a Sengoku period picture scroll.
---
We Also Recommend