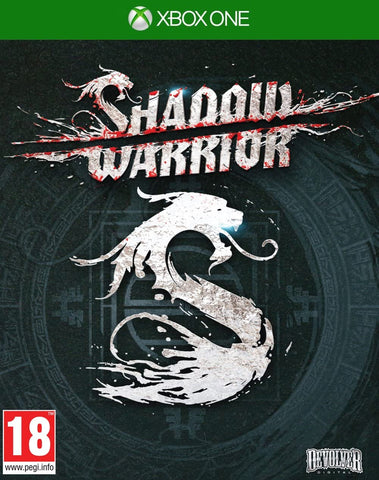 Shadow Warrior (Xbox One)
Features
A bold new vision of the cult classic Shadow Warrior, re-imagined with a blend of modern design, inventive combat mechanics, and a contemporary retelling of Lo Wang's comical rise to legend.
Utilise every gun in your formidable arsenal to stop the invasion right in its demonic tracks.
Unsheathe your legendary katana to slice enemies apart with precisely targeted swings or unleash fluid combos and special attacks to cut down hordes of enemies with one swift blow.
Call upon mystical powers to protect yourself or paralyse your enemies and then use their own severed heads and still beating hearts to pluck the life from your foes and bring them to their knees.
Augment weapons, strengthen skills, and power-up magic through an upgrade system that rewards the violent dismantling of foes and cold hard cash found throughout the game.
---
We Also Recommend