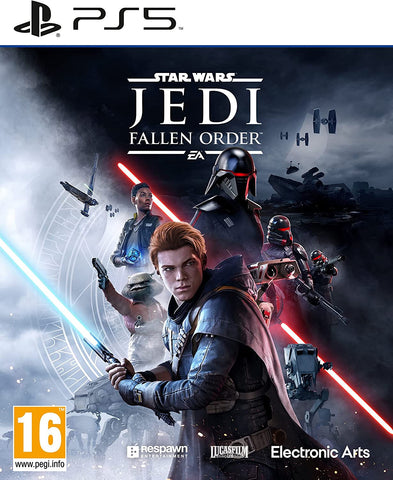 Star Wars Jedi Fallen Order (PS5)
Delivers the fantasy of becoming a Jedi through its innovative lightsaber combat system - striking, parrying, dodging - partnered with a suite of powerful Force abilities you will need to leverage to overcome obstacles that stand in your way.
As a former Padawan on the run from the Empire, you must complete your training before Imperial Inquisitors discover your plan to revive the Jedi Order.
Aided by a former Jedi Knight, a cantankerous pilot, and a fearless droid, you must escape the evil machinations of the Empire in a story-driven adventure.
Explore and overcome a wide range of challenges focused on combat, exploration, and puzzle-solving.
---
We Also Recommend