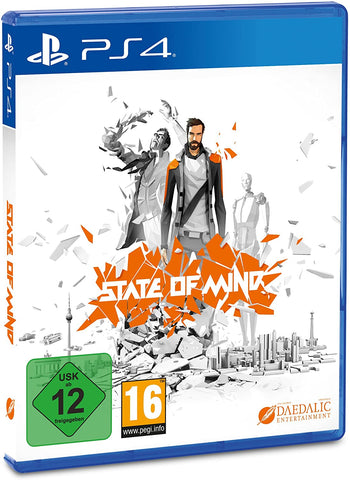 State of Mind (PS4)
Features
Experience an alarmingly realistic vision of the near future.
Dive into a multi-layered Sci-Fi thriller, where dystopian reality and digital utopia are intertwined.
Unravel a global conspiracy in a society of ubiquitous digitalism, surveillance and transhumanism.
Explore a world with a rich and unique visual style, combining realistic environments with low-poly characters.
Take on the role of journalist Richard Nolan, as well as five additional playable characters.
Use dexterity, deduction skills and research to reconstruct Richard's past.
---
We Also Recommend