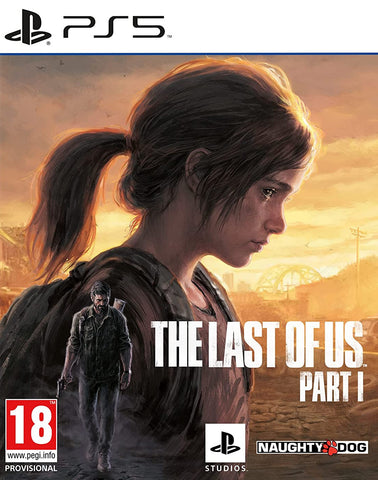 The Last of Us Part 1 (PS5)
Completely rebuilt from the ground up using Naughty Dogs latest PS5 engine technology to improve every visual detail, The Last of Us experience has been faithfully enhanced with more realistic lighting and atmosphere, more intricate environments and creative reimagining of familiar spaces.
Initial loading times are near instant, and seamless after the first instance thanks to the PS5 consoles SSD so you can pick up where you left off in the story and load specific encounters and chapters more quickly.
DualSense wireless controller haptic feedback support for every weapon elevates combat encounters, and environments are brought to life through DualSense Wireless controller haptic sensations of subtle falling rain, the crunch of stepping on snow and more.
All The Last of Us iconic weapons, including Joels revolver and Ellies bow, now deliver dynamic DualSense wireless controller trigger resistance and kickback on firing for deeper combat immersion.
Designed to make use of the PS5 consoles Tempest 3D AudioTech, Naughty Dogs newly upgraded audio engine delivers richer soundscapes, bigger explosive moments and more visceral gameplay through compatible stereo headphones analogue or USB or TV speakers.
---
We Also Recommend