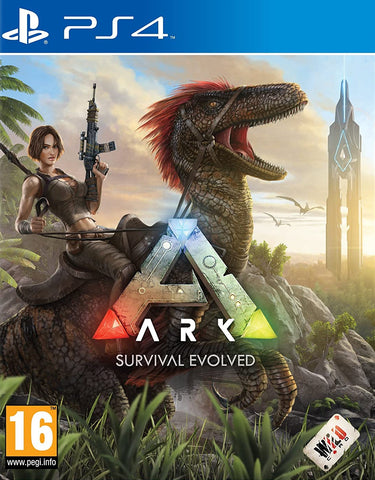 ARK Survival Evolved (PS4)
Features
Use cunning strategy and tactics to tame, train, ride and breed the 100+ dinosaurs and other primeval creatures roaming the dynamic, persistent ecosystems across land, sea, air, and even underground.
Build your character's strengths and gain items, skills, and pet creatures using in-depth role-playing systems.
Start a tribe with hundreds of other players to survive and dominate competing tribes...and ultimately discover ARK's true purpose.
Build a fire or shelter, then craft customizable clothing & armours to help protect against damage and extreme temperatures on your way to unlocking advanced technologies and equipment.
Chop down trees and mine metal and other precious resources to build massive multi-levelled structures composed of complex snap-linked parts.
---
We Also Recommend