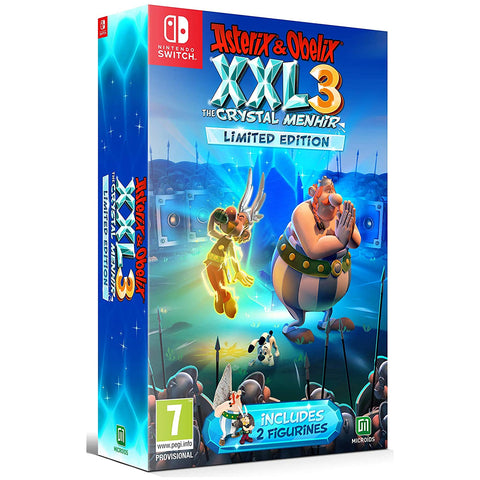 Asterix & Obelix XXL 3: The Crystal Menhir Limited Edition (Nintendo Switch)
Features
An adventure to share, full of fun, slapping and friendship.
Master the mysterious Crystal Menhir in all its forms: stone menhir, ice menhir, fire menhir and magnetic menhir.
For the very first time in the Asterix XXL Saga, play as Asterix and Obelix in two-player co-op mode. A fantastic adventure to share as a family or with a friend.
Experience an all-new story in the Asterix comic book world and explore the lands of the Roman empire.
You will find your favourite characters, such as Getafix, Cacofonix and Vitalstatistix, as well as new characters with hilarious names.
Complete various side missions and collect hidden objects on all levels.
---
We Also Recommend