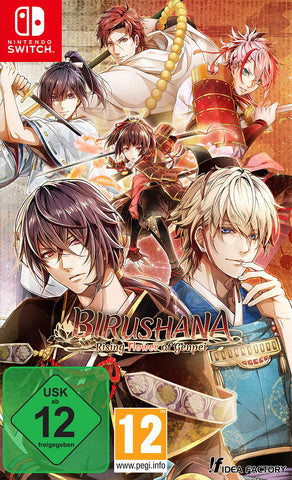 Birushana Rising Flower of Genpei (Nintendo Switch)
Shanao will encounter five potential routes, each with an Affection Level - a meter that shows how much you have progressed with the character based on the choices made.
3 Character Abilities Shanao possesses: Strength, Knowledge, and Kindness. As you progress, you are given choices that will affect her Character Abilities.
Ai Catch system allow players to gauge how their choices affect Affection Level and Character Abilities in real time.
After completing a chapter, players can revisit it and manipulate the Affection Levels and Character Abilities the two main measures that determines the progress of a route.
---
We Also Recommend