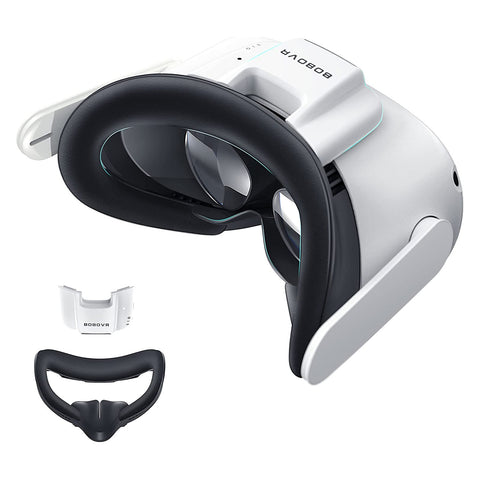 BOBOVR F2 Fitness Facial Interface for Oculus Quest 2 VR Headset
Compatible with Quest 2.
Optimizes the comfort and ventilation efficiency of the face interface.
Equipped with an active ventilation system, it can better alleviate the fogging of the lens and the stuffy feeling of the face.
Adopts a new flexible support technology, while ensuring its facial support, the soft face interface can better adapt to different facial contour curves and improve your wearing comfort.
Added new air intake grilles at the top and bottom of the face interface, optimizing the air duct design while maintaining the same air flow, reducing the squeezing flow of internal air and avoiding dry eyes.
Compared with the traditional face interface, ventilation efficiency is greatly optimized, and the inside of the mask can be cycled every 2 seconds.
Alleviate hot air build-up and fogging, with 2-speed wind speed adjustment, a full charge lasts about 3 to 5 hours.
---
We Also Recommend