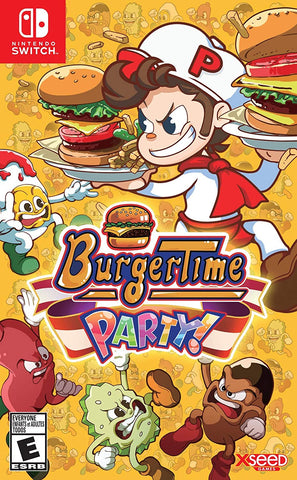 BurgerTime Party! (Nintendo Switch)
Features
Chock-full of carefully crafted stages with new hazards such as icy ladders, conveyor belts, and fiery floors, along with colorful characters inspired by old-school cartoons.
Thwart Food Foes with the ol' pepper spray, scorch them with jalapeno breath, or just throw chicken nuggets at 'em and see what happens.
Local multiplayer allows up to 4 players to work cooperatively, or to play against each other by playing as one of the Food.
Matches unfold in quick rounds across over a hundred varied stages that satisfy players' appetites for action while leaving them hungry for more.
---
We Also Recommend