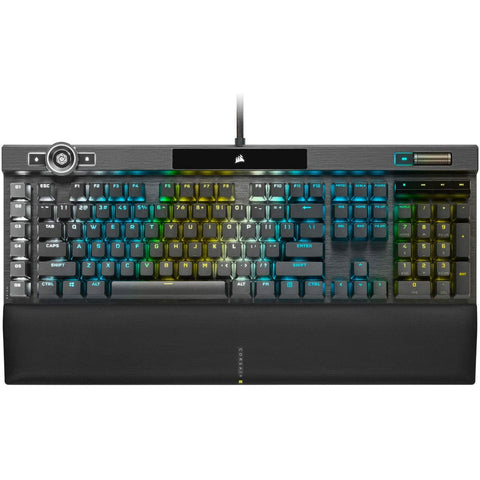 Corsair K100 RGB Optical Mechanical Wired Gaming Keyboard
Refined design bolstered by a durable aluminium frame, dynamic per-key RGB backlighting, and a 44-zone three-sided LightEdge.
Powered by CORSAIR AXON hyper-processing technology which delivers up to 4x faster throughput with native 4,000 Hz hyper-polling and 4,000 Hz key scanning.
Take command over backlighting, media jogging, and more with a versatile iCUE control wheel, fully programmable to perform actions in games and applications.
Fully programmable keys for complex macros and key remaps, or program special streaming commands through Elgato Stream Deck software.
---
We Also Recommend