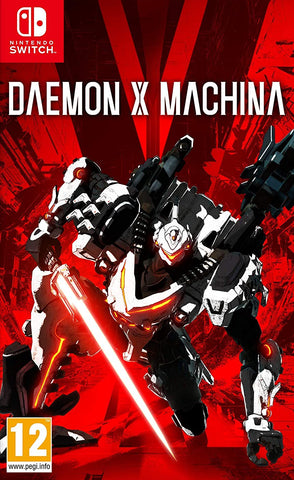 Daemon X Machina (Nintendo Switch)
Features
Defend Earth through high-speed mech combat against corrupted robots.
Kenichiro Tsukuda, well known for his work developing the Armored Core series, and his talented team have developed this brand-new title with the goal of making it "the best mech action game" out there.
The player's avatar and arsenal are fully customizable with a variety of options.
Defeated enemies may drop ammo and weapons, which the player can obtain and use on the fly.
Squad up with three other players to destroy titanic bosses in online co-op mode.
Mech designs created by Mr. Kawamori, who also worked on the Armored Core series and the Super Dimension Fortress Macross series.
---
We Also Recommend