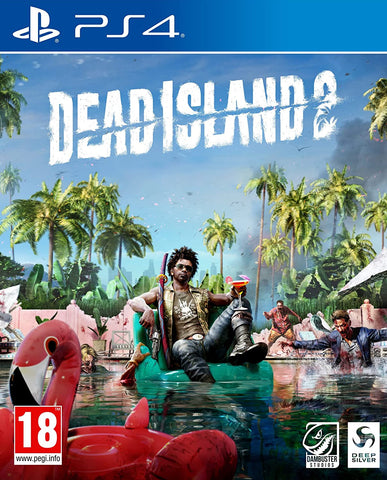 Dead Island 2 (PS4)
Dead Island 2 takes players across the most iconic locations of the City of Angels, now stained with horror, in an exciting pulp journey from the verdant suburbia of Beverly Hills to the quirky promenade of Venice Beach.
Delivers the most intense, visceral and gory first person combat experience possible, with plenty of weapons and tactical (and brutal) options to chew your way through the zombie horde.
Six characters to choose from, each with their own unique personality and dialogues. You can fully customize the abilities of each Slayer, with our brand-new skill system allowing you to re-spec instantly and try out the craziest builds.
Offers plenty of exciting quests, a crazy cast of characters, and a thrilling pulp story, to truly immerse you in its twisted universe. Re-playability is guaranteed.
Add an over-the-top co-op mode for up to three players, and you will stay in LA for a very long (and gory) trip.
---
We Also Recommend