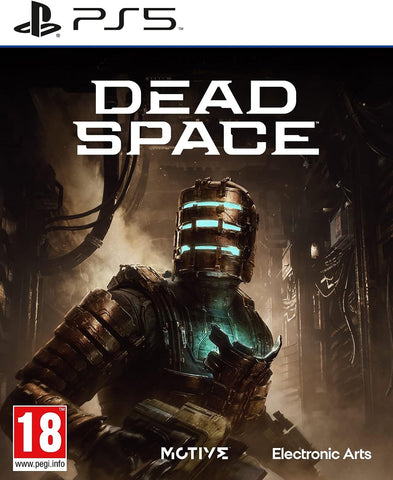 Dead Space (PS5)
This remake brings jaw-dropping visual fidelity, suspenseful atmospheric audio, and improvements to gameplay.
From the frighteningly detailed rooms and workspaces of a slaughtered crew to the eerie atmospheric sounds of a desolate spaceship, you willl explore a stunning sci-fi setting full of unpredictable and tense moments without interruption.
Following an expanded narrative experience, uncover the dark secrets behind the events aboard the usg ishimura through the final logs of the ill-fated crew and your encounters with the few survivors that remain.
Confront the nightmare aboard the usg ishimura with genre-defining strategic gameplay. Repurpose and upgrade Isaac's engineering tools to creatively defeat enemies with precision.
---
We Also Recommend