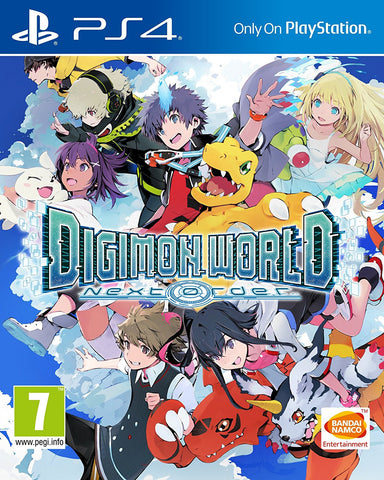 Digimon World Next Order (PS4)
Over 200 Digimon from the animated series.
Choose between a male or female protagonist.
For the first time ever in the series, explore the Digital World with not one, but TWO Digimon partners.
Your success in battles and the growth of your partners is totally dependent on you: Raise, train, feed, discipline, etc. in real-time to form strong bonds with your Digimon companions. Every interaction and activity matters.
Train your Digimon to excel in AI battles on their own. Cooperation and synchronization between your partners and their feelings will increase your chances of winning. Shout commands and cheer them to victory.
Recruit and integrate new Digimon into the village to expand and evolve it.
---
We Also Recommend