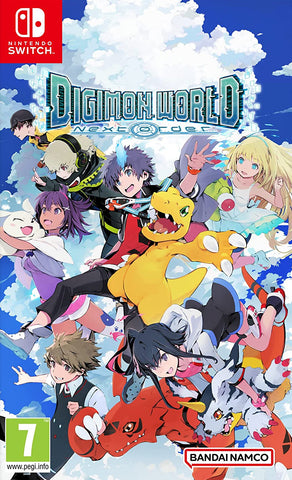 Digimon World Next Order (Switch)
Choose between a male or female protagonist and seek adventure with over 200 Digimon to collect.
Explore the world with not one but two Digimon companions for the first time ever.
Form a strong bond with your Digimon by caring for them. The stronger the bond between you and your Digimon, as well as between the two Digimon companions, the greater the chance of victory in battles.
Expand and manage your town, Floatia. Recruit new Digimon, upgrade buildings, grow crops, and more as you grow into a sprawling Digi-metropolis.
Train your pair of Digimon to fight cooperatively in AI battles. Issue commands and cheer them to victory.
---
We Also Recommend