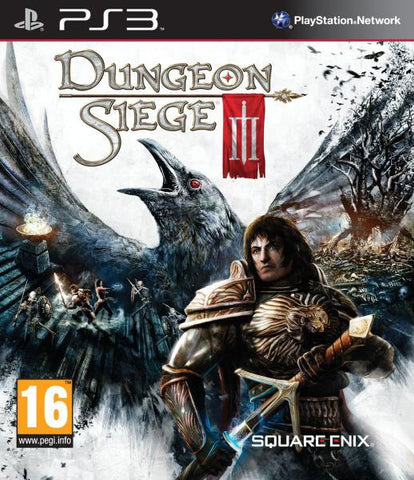 Dungeon Siege 3 (PS3)
Dungeon Siege III seamlessly blends intuitive action gameplay, a robust RPG system featuring a large selection of abilities, an extensive multiplayer component and the depth of story Square Enix and Obsidian Entertainment are known for creating.
In Dungeon Siege III, players assume the role of one of four legionnaires in the crumbling kingdom of Ehb. Do battle as a lone hero or fight alongside up to three friends and, thanks to robust AI, Dungeon Siege III's co-op multiplayer mode allows players to seamlessly drop in and out of battle without interrupting the action or impacting the campaign.
Features
Experience Dungeon Siege on console for the first time
Adventure solo or with friends in co-op multiplayer
Uncover a deep story that only Square Enix and Obsidian Entertainment can deliver
Pick from unique and highly customizable character classes with a wide range of abilities
Recruit companions with unique personalities, abilities and views on the world around them
Make weighty decisions that impact alliances, enemies and ultimately the culmination of the story
---
We Also Recommend