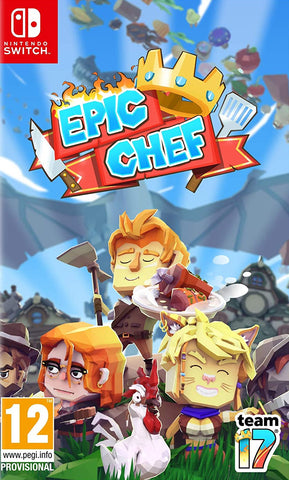 Epic Chef (Nintendo Switch)
Get ready to embark on a culinary journey as you take on the role of zest.
Farm, craft and cook you way into Legend.
Story-driven adventure game flavoured with life-sim, cooking and crafting elements, blended together into one delicious dish.
Dynamic recipe creation means that you can experiment with thousands of different ingredient combinations to create a unique menu of delicious delights.
Take on rival chefs in epic culinary clashes to be crowned cooking King. Dishes are scored on a variety of things and no two judges have the same taste, meaning every battle is different.
---
We Also Recommend