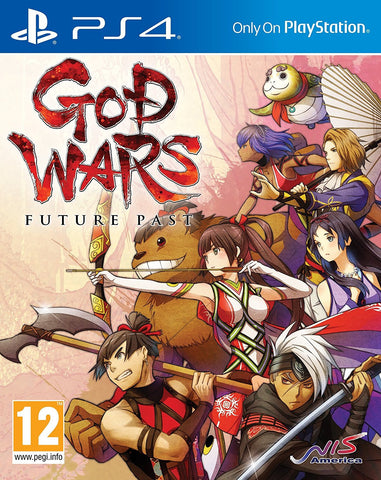 God Wars: Future Past (PS4)
God Wars Future Past is a tactical RPG that explores the untold history of Japan through folklore and tactical combat. Experience the traditional stories of Japan's origin from the points of view of three warring nations through gameplay and beautiful anime cinematics. Engage in deep tactical combat with a myriad of character classes. Explore the lives of heroes who made their mark by fighting against the fate set out before them.
Features
A tale steeped in Japanese tradition: Step into Japan as your ancestors imagined it and discover the wonder that captivated orators, storytellers, and generations of the world's most enigmatic people.
A wealth of customization and tactics: Customize 14 playable characters from more than 30 classes while developing a party to fit a play style.
Visuals from another age: Inspired by traditional Japanese watercolor and wood carving art, the artwork will transport players to an age filled with mythology and wonder.
---
We Also Recommend