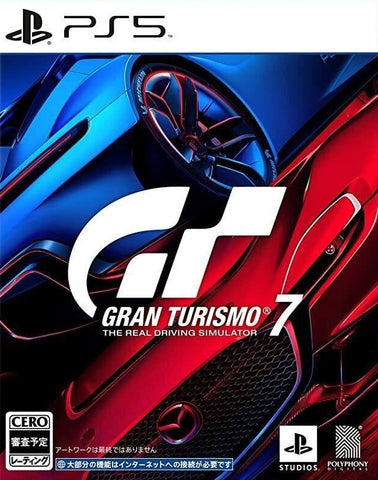 Gran Turismo 7 (PS5/Japan)
Available in English language.
Catch sight of the driver in your rear-view mirror and watch the sun glint against the curves of your car's body, with support for 4K and HDR at a targeted 60fps framerate. You can also take stunningly realistic photos with the power of ray tracing on PS5.
Quickly start race events, gather in lobbies, browse your garage and seamlessly navigate GT7's modes and menus.
Feel the vibration from the anti-lock brake system and wheel spins, and variation in the braking resistance of each different car, all through the adaptive triggers of your DualSense wireless controller.
From the subtle bumps of the tarmac to the grooves of the kerb, feel your position on the road through immersive haptic feedback.
Sense the position of other cars and drivers on the road with unparalleled clarity through 3D Audio.
---
We Also Recommend