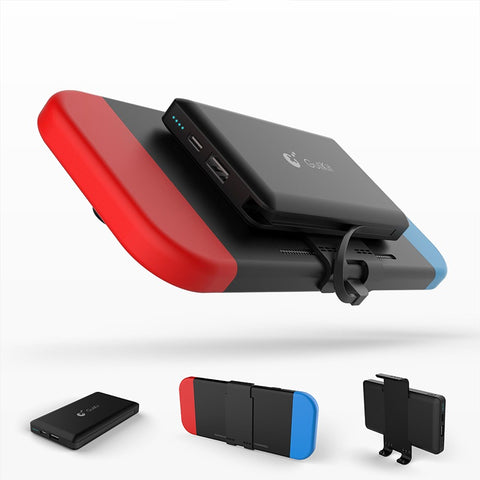 Gulikit Detachable Back Mount Power Bank 10000mAh
The first detachable Switch power bank. Compact, detachable back mount, high-speed 10000 mAh.
Features
Super Compact - Super compact body saves space and takes no disturbance during gaming
Detachable Back Mount Design - Detachable back mount design lets you easy slide to detach or lock for charging
High Capacity - 10000 mAh capacity extends 10 hours gaming time
High-Speed Charging and Recharging - Built-in Type-C cable and Type-C port provide high-speed charging and recharging simultaneously
Universal Charge to smartphones and tablets - Smart technology supports maximum 5V/3A charging current to all smartphones and tablets
Multi-protection Technology - Multi-protection against short circuit,over-voltage,over-current,over-charge and high temperature
Compatible With Switch Adapter - Built-in Type-C DRP technology supports recharging by Switch adapter.
---
We Also Recommend