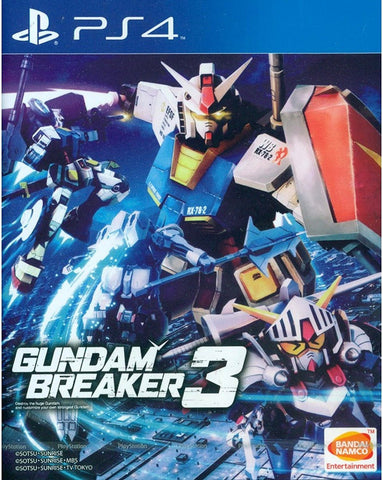 Gundam Breaker 3 (PS4)
The third instalment of the fan-favorite Gundam Breaker series is on it's way! Taking a unique and meta approach towards the Gundam universe, Gundam Breaker 3 continues the formula of bringing about action-packed mecha on mecha battles that revolve around one of the core aspects of the series: Gunpla aka Gundam Model Kits!
For those new to this specific spin-off, the core mechanics revolve around the creative choice of building your own Gundam based on the many real life parts featured in the game; the previous title, Gundam Breaker 2, included over 100 Gunpla kits to choose form, which massively increased the number of options and customizations available to a total of over 10,000,000,000 different options!
Features
Build your own Gundam based on the many real life parts
Over 

10,000,000,000 different number of options and customizations available

Expansion equipment with various abilities that can be equipped

With the new "Bounty Hunter Mode", players will be able to battle against Gunpla that have been uploaded by other players, and the victor will walk away with in-game currency
---
We Also Recommend