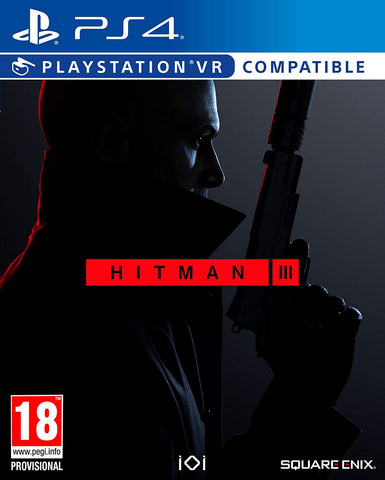 Hitman III (PS4)
Campaign Mode will take you on a globetrotting adventure to sprawling sandbox locations and will deliver a dramatic conclusion to the world of assassination trilogy.
Elusive targets are the ultimate hitman challenge and are designed to offer an exciting, pulse-pounding experience. You need to track down a unique target, with little-to-no help from the HUD or instinct and hatch a plan to eliminate them on the fly.
Expect your gameplay skills to be pushed to the max as elements are thrown at you in each stage of the contract. Disguise restrictions, added security cameras and other kinds of other complications will be thrown your way.
Choose your own targets, choose how to eliminate them and then make it all happen. Once you have completed the contract yourself, challenge friends to compete the score on the leaderboards.
---
We Also Recommend