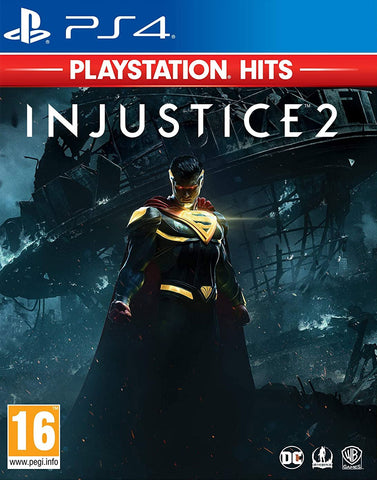 Injustice 2 (PS4)
Features
Injustice 2 expands on the previous title's larger-than-life showdowns. With every match, players earn gear to equip, customize and level-up their favourite DC Super Heroes and Super-Villains that meaningfully impacts not only how they look, but also how they fight.
Players can choose from the biggest DC roster ever offered in a fighting game, from classic fan favourites such as Batman, Superman, Supergirl, The Flash, Aquaman, Wonder Woman and Blue Beetle, to astonishing new villains like Atrocitus, Gorilla Grodd and Deadshot.
Injustice 2 continues the story set in motion in Injustice: Gods Among Us as Batman and his allies work towards putting the pieces of society back together, but struggle against those who would restore Superman's Regime. In the midst of this chaos, a new threat appears that will put Earth's very existence at risk.
Developers of the best-selling and critically acclaimed Mortal Kombat franchise, NetherRealm Studios brings unrivalled storytelling, robust content, and best-in-class fighting mechanics to the DC Universe.
---
We Also Recommend