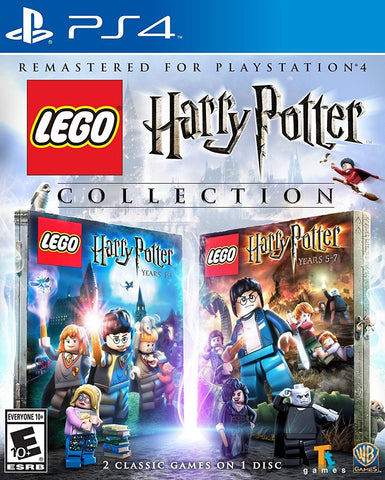 LEGO Harry Potter Collection (PS4)
Features

LEGO Harry Potter: Years 1-4 and LEGO Harry Potter: Years 5-7 on PlayStation 4 for the first time, both top-selling video games remastered on one disc.
Discover and unlock all of your favourite characters from the across the wizarding world of Harry Potter, while taking an interactive journey through iconic locations from the beloved books and films.
Full of spell-casting, potion-making, puzzle-solving, lessons, duelling and much more for players of all ages to enjoy with friends and family using easy drop-in/drop-out cooperative play.
A perfect gift for fans eagerly anticipating the upcoming film, Fantastic Beasts and Where to Find Them.
---
We Also Recommend