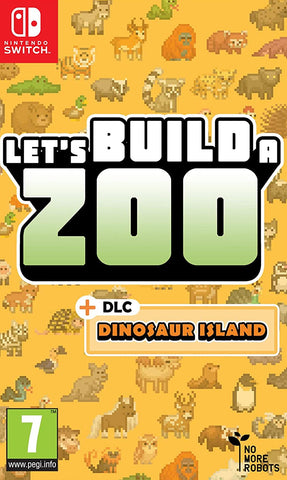 Let's Build a Zoo (Nintendo Switch)
Build your own zoo with over 500 different animals at your disposal, then splice together over 300,000 different animal combinations.
Keep your animals and your visitors happy, with hundreds of buildings, foliage, path and enclosure decorations.
Hire the perfect employees to deal with a variety of life events.
Control everything that happens in your park, from what your animals eat to what eats your animals.
Decide whether you want to run your Zoo above board or break the law and pocket the extra cash.
---
We Also Recommend