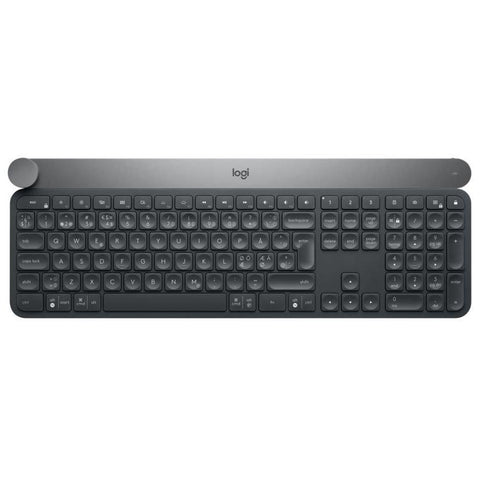 Logitech Craft Advanced Wireless Keyboard with Creative Input Dial
Wireless keyboard with an input dial that you can touch to access context-specific functions, tap to change function and turn to change the selected functions value.
Use the crown for a more intuitive creative process, change brightness in Photoshop, adjust stroke weight in illustrator, toggle layouts in InDesign and navigate your timeline faster in premiere pro.
Use the crown for increased productivity and efficiency, quick access slide templates in PowerPoint, generate charts instantly in excel and toggle through font size and colour in word.
Logitech keyboard with smart illumination, the backlit keys light up the moment your hands approach and automatically brighten and dim to suit changing lighting conditions.
Premium keyboard crafted for efficiency, stability and precision; it's designed with the dual layout for both Mac and Windows.
---
We Also Recommend