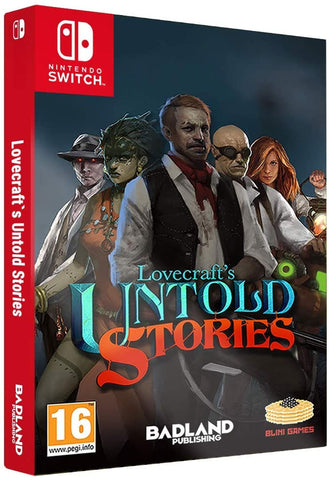 Lovecraft's Untold Stories Collector's Edition (Nintendo Switch)
Features
Fight against hundreds of different monsters from the Cthulhu Myths.
Explore Lovecraft's stories with each of the characters. Take on the "Ancients" like the Great Cthulhu, Dagon, Azathoth and many more.
Investigate each level carefully to uncover all the secrets.
Make decisions throughout your adventure, if you take the wrong ones you could lose your mind and your character will take his own life to escape the horrors that lie in wait.
5 different heroes to play with. Get and upgrade weapons, items and artefacts. Search for clues and special items to unlock secrets and new stories.
---
We Also Recommend