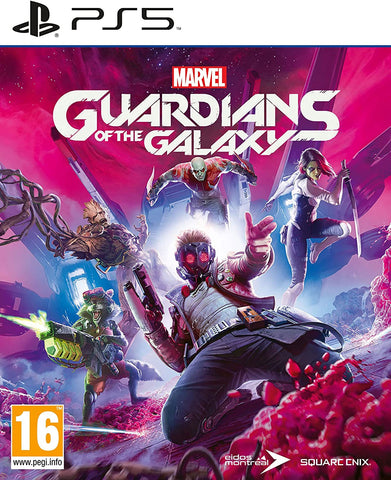 Marvel Guardians Of The Galaxy (PS5)
Play as Star-Lord, so nothing's off-limits with your bold combat style, from Element Blasters and jet boot-powered dropkicks to tag-team beat-downs.
With the Guardians fighting at your side, call the shots and overwhelm your opponents with signature attacks. Meanwhile, the consequences of your decisions will range from light-hearted to downright unexpected as your journey unfolds.
Your newly-formed band of legendary misfits is set to save the universe in this fresh but faithful take on the Guardians of the Galaxy.
You are the only thing holding the unpredictable Guardians together, so you will have to get better at this leadership thing fast. With this offbeat approximation of a family at your side, there will be tears and laughter as you set about tearing into the cosmos together. Whatever's waiting around the next corner, you know it's going to be a blast.
---
We Also Recommend