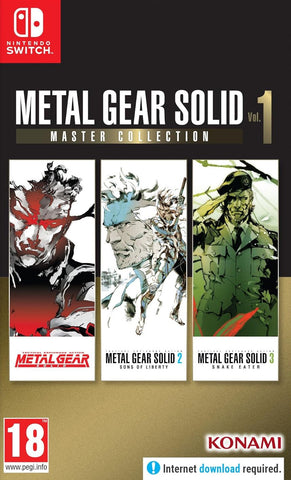 Metal Gear Solid Master Collection Vol 1 (Nintendo Switch)
Contains Metal Gear Solid, Metal Gear Solid 2: Sons of Liberty, Metal Gear Solid 3: Snake Eater and much more bonus content.
Experience the thrill of tactical espionage action missions, sneaking into hostile environments without being detected by the enemy.
This innovative game series was born from the idea of avoiding combat and infiltrating enemy territory undetected, a complete reversal of common action gameplay resulting in the creation of a brand-new game genre: stealth action.
The first Metal Gear game was released in 1987 and the series celebrated its 35th anniversary in 2022.
---
We Also Recommend