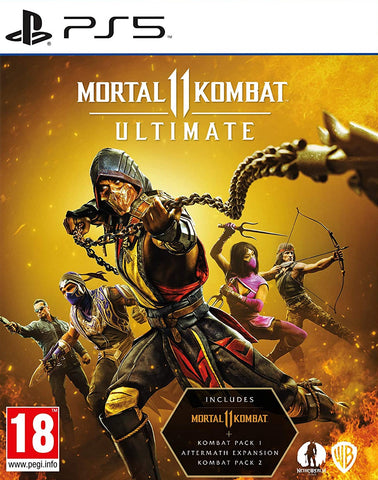 Mortal Kombat 11 Ultimate (PS5)
Take control of earthrealm's protectors in the game's two critically acclaimed, time-bending story campaigns as they race to stop kronika from rewinding time and rebooting history.
Friendships are tested, and new alliances forged, in the battle to save all of existence.
Complete character roster, including new additions Rain, Mileena and Rambo.
Showcases every amusing friendship, gory fatality and soul-crushing fatal blow like never before.
Upgrades for PS5 includes 4K dynamic resolution, enhanced visuals, significantly improved loading times, cross-platform and cross-gen compatibility.
---
We Also Recommend