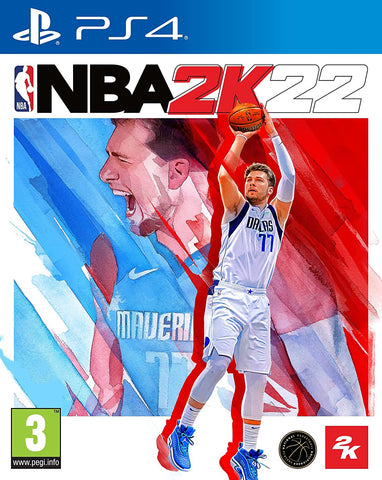 NBA 2K22 (PS4)
New tactical offense and an overhauled defense for a more competitive and immersive play.
Ball out against the best and fiercest MyPLAYER.
Put together your dream team with the MyTEAM experience.
Discover new rewards with each new Season the game has in store.
Play as your favorite NBA and WNBA teams and stars.
Pursue your NBA dream with MyCAREER and carve your own path to the big court.
Explore the Neighborhood and be a part of the hoops community through training, getting the latest gear, cometing in events.
Discover up-and-coming music artists in an ever-expanding 2K Beats game soundtrack.
Find the latest NBA/WNBA rosters and Player Ratings, new Challenges and player cards in MyTEAM.
Take control as General Manager and make team, personnel, and other big-time decisions that will determine the success of a team.
---
We Also Recommend