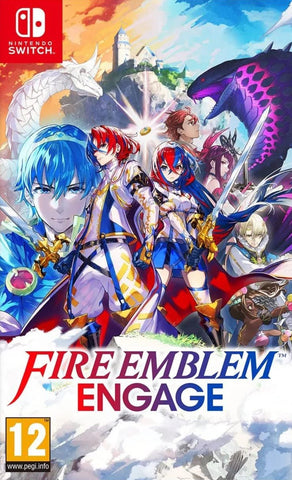 Fire Emblem Engage (Nintendo Switch)
The Fell Dragon rises! Summon the Emblems and save the continent of Elyos in Fire Emblem Engage for Nintendo Switch.
This new instalment in the Fire Emblem series takes place in Elyos, a continent consisting of four realms surrounding a holy land at its centre. A thousand years ago, a vicious war broke out between people of Elyos and the Fell Dragon.
Take on the role of Alear, the Divine Dragon, who awakens a thousand years after the war with no memory of their past. Answer the call to arms and fight alongside your allies in tactical RPG battles to prevent the resurrection of the Fell Dragon.
A grand adventure begins. Meet various allies and enemies in each nation, discover the Emblems that dwell within the rings and deepen their bonds as you fight to protect the world.
---
We Also Recommend