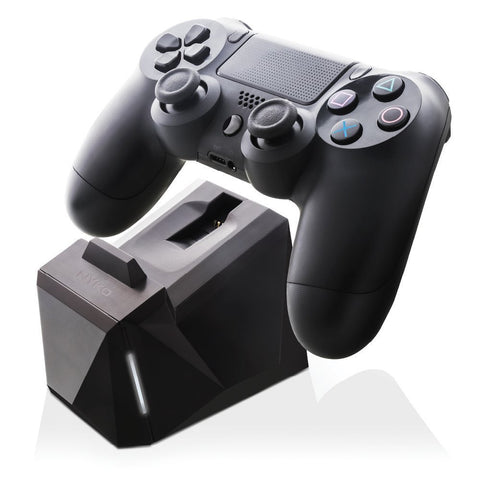 Nyko Charge Block Solo Black for PlayStation 4
Conveniently store and charge your DualShock 4 controller with Nyko's Charge Block Solo for PlayStation 4. The Charge Block Solo for PlayStation 4 utilizes Nyko's patented dongle system that attaches to the Micro-USB port on the controller leaving the ergonomics and grip of the DUALSHOCK 4 controller unchanged. This allows for an easy drop and charge design, no cord, wires or plug needed.
Connect multiple Charge Blocks together from the same or different platform to create your own custom charger. The power cable for the Charge Block doubles as a charge cable. No more low batteries during extended gaming sessions. The low-profile design allows for the Charge Block to fit easily in most entertainment centers while the LED charge indicator keeps you notified of the charging status. Connecting more than 2 Charge Blocks require a USB 3.0 connection.
Features
Unique design allows for easy, one handed use
Connect multiple Charge Blocks together from different platforms
Power cable for the block can disconnect to charge the controller separately
Plugs into any wall outlet or USB port for rapid recharging
LED lights clearly indicate when charging is complete
---
We Also Recommend