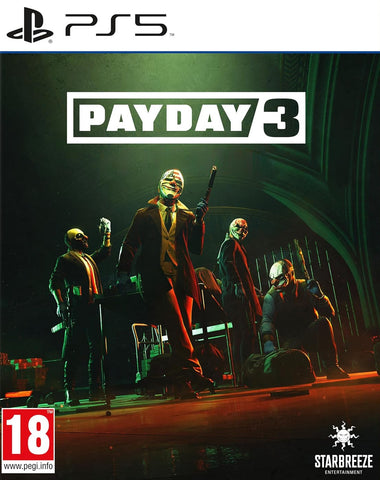 Payday 3 (PS5)
A new location will bring with it new challenges, but also new opportunities for a heister with a plan.
Gain experience, unlock new skills and gain proficiency in weapons to steadily grow your power to handle the tougher challenges.
Decide how to tackle the heist, whether you sneak or go in guns blazing.
Payday 3 is best enjoyed with close friends in mind, whether you bring them from your childhood or make them along the road.
---
We Also Recommend