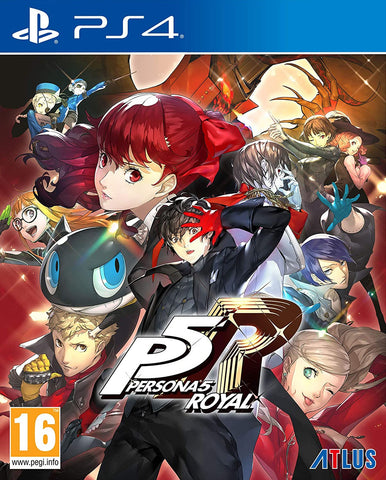 Persona 5 Royal (PS4)
Prepare for an all-new RPG experience in Persona 5 Royal based in the universe of the award-winning series, Persona. Don the mask of Joker and join the Phantom Thieves of Hearts.
Packed with new characters, confidants, story depth, new locations to explore, and a new grappling hook mechanic for stealthy access to new areas.
With a new semester at Shujin Academy, get ready to strengthen your abilities in the metaverse and in your daily life.
Even for the most seasoned Phantom Thieves among us, Persona 5 Royal is a new challenge to defy conventions, discover the power within, and fight for justice.
Wear the mask. Reveal your truth.
---
We Also Recommend