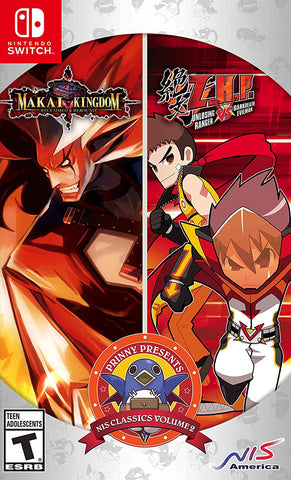 Prinny Presents NIS Classics Volume 2 Deluxe Edition (Nintendo Switch)
Two action-packed RPG classics are making their first explosive entrances since their decade-plus debuts.
Experience Makai Kingdom - Reclaimed and Rebound (now with new content, dood) and ZHP - Unlosing Ranger vs. Darkdeath Evilman on modern platforms for the first time in over 10 years, now with English and Japanese audio.
Lord Zetta, master of tactical warfare, aims to invade and reclaim the Netherworld-as a book. Utilize clever strategies and powerful magic, along with deadly weapons ranging from broadswords to rocket launchers to take control of your enemies land.
Summon your army through the new INVITE system, tear up the battlefield with new characters, and dive into Petta Mode for a whole new story.
---
We Also Recommend