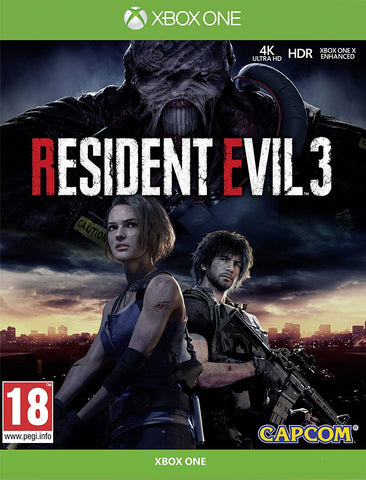 Resident Evil 3 (Xbox One)
Features
Modernizes a classic favourite 20 years after the original game's release. An over-the-shoulder camera and modernized control scheme update the 1999 survival horror classic, drawing players into every encounter and horrific scare.
Experience another perspective of the once-vibrant City's nightmarish outbreak of the T-Virus, a biological weapon developed by Umbrella Corporation. Jill's struggle for survival takes her from the outbreak, and overlaps with the events in Resident Evil 2.
Overcome chilling encounters in a constant fight for survival that ratchets up the genre-defining horror game's intensity.
Nail-biting exploration complements the gripping puzzle solving that fans have come to love.
---
We Also Recommend