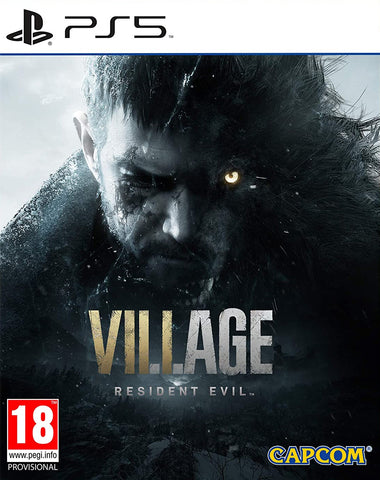 Resident Evil Village (PS5)
Eighth major instalment in the flagship Resident Evil series continues the story from the critically acclaimed Resident Evil 7 Biohazard.
With the return of popular features and introduction of new elements, survival horror has never been so intense.
RE engine paired with new technologies available via PlayStation 5 and Xbox series X|S delivers hyper detailed graphics, advanced immersive audio and little to no load times, bringing the shadowy village and its evocative residents to life in first person perspective.
Fans might recognize new features in Resident Evil Village that are nods to previous Resident Evil games including a merchant dubbed "The Duke" who allows players to purchase and sell items, buy recipes for crafting consumables, and customize weapons.
Chris Redfield returns under a shroud of seemingly sinister motives. Ethan will also encounter a host of new adversaries inhabiting the enigmatic village, all with their own distinctive ways of attacking.
Ethan can also now guard against incoming attacks, or kick enemies away to buy time for his next move, requiring players to further strategize the best approach for surviving the many challenges ahead.
---
We Also Recommend