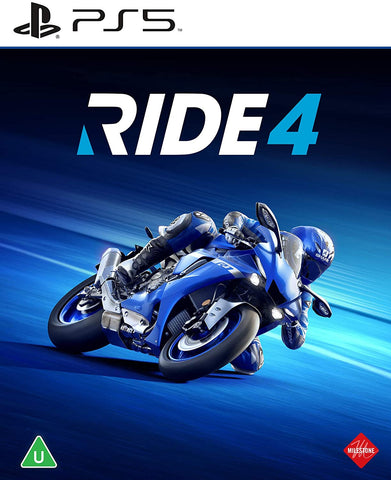 Ride 4 (PS5)
Choose among hundreds of officially licensed bikes and ride on dozens of tracks all around the world, carefully designed with an extraordinary level of detail.
Jump into an amazing and dynamic adventure that interacts with your decisions and choose your own path from the regional events up to the professional leagues.
Fully dynamic weather conditions system and a complete day/night cycle.
Experience the race in a new light and prove you are the best rider in any condition. And for the first time, the "Endurance" mode will put your tenacity to the test, with animated pit-stops and long lasting races: prepare to face a world where strategy is the ultimate ingredient of your success.
The A.N.N.A. (Artificial Neural Network Agent) is our revolutionary neural AI system based on machine learning. Race against faster, smarter, more accurate riders and compete with an AI more human than ever.
Choose among plenty of official brands for your rider's outfit and customize your bikes aesthetically and mechanically. Unleash your creativity and design your helmet, suit and bike livery in total freedom thanks to our new graphics editor.
Enjoy the most complete and lag-free online multiplayer experience ever thanks to our dedicated servers.
---
We Also Recommend