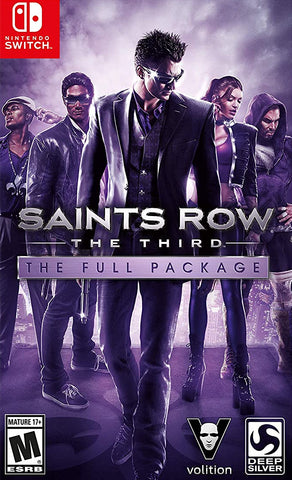 Saints Row The Third The Full Package (Nintendo Switch)
Features
Includes full game and access to all the game's DLC.
Enjoy the naughty and fun action.
Disrupt and dismantle the Syndicate stranglehold on weapons, cybercrime, and sex trades.
Discover the secrets of Steelport, where there is action on every street corner, for better or, more likely, worse.
Give naked skydiving a try, landing in your partner's flaming pickup as you make a suicide run toward a heavily armed Syndicate brothel.
You can create, share, and download the most outlandish characters, from washed-up celebrities to naked ninja pirates.
Take the beloved Saints Row with you on the go for the Nintendo Switch, or play in TV mode right at home.
---
We Also Recommend