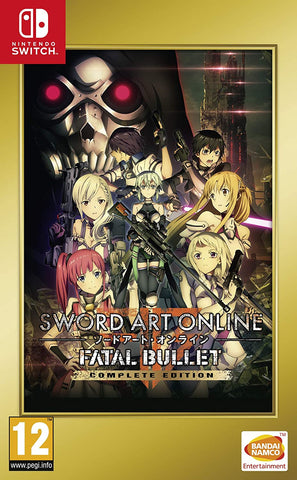 Sword Art Online Fatal Bullet Complete Edition (Nintendo Switch)
Journey through a world of guns where after a chance encounter you gain the help of a very rare AI, ArFA-Sys. Along the way you will have to make choices. But beware, every choice comes with a price… Will you bring hope or despair?
Continue your journey with the help of the renowned GGO players Dyne, Yamikaze and Musketeer X, and slowly uncover the truth behind a mysterious case including several ArFA-sys units.
It seems that there are now also copies of Kirito and Asuna running around causing havoc. Discover and uncover the truth behind the mysterious Copy ArFA-sys. Includes Expansion Pack "Dissonance of the Nexus".
---
We Also Recommend