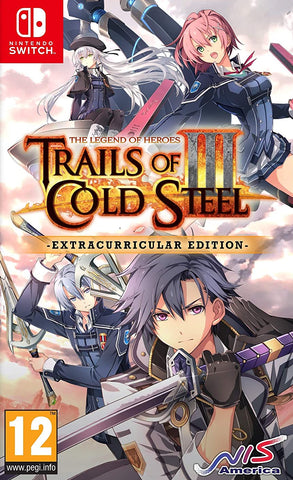 The Legend of Heroes: Trails of Cold Steel III Extracurricular Edition (Nintendo Switch)
Features
Explore the newly annexed lands of the Empire with a brand new squad, and catch up with familiar faces from the past.
Experience an epic story developed across three titles, and crafted for new and old fans alike.
Includes an interactive introduction to catch up new players to the ongoing story so anyone can dive right in to the world of trails of cold steel.
Challenge oncoming threats with a combat system that has been refined over the course of decades. The addition of features like brave order and the break system opens up new possibilities in battle.
---
We Also Recommend