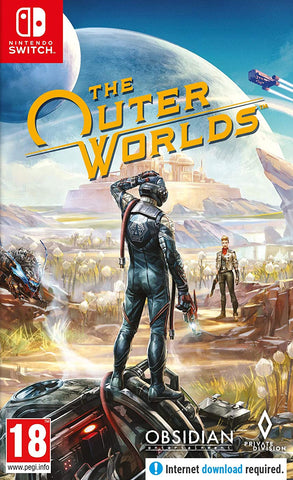 The Outer Worlds (Nintendo Switch)
Features
The player-driven story RPG: In keeping with the Obsidian tradition.
You can be flawed, in a good way: New to The Outer Worlds is the idea of flaws.
Lead your companions: You will meet a host of characters who will want to join your crew.
Explore the corporate colony: Find your ship, build your crew, and explore the settlements, space stations, and other intriguing locations throughout Halcyon.
---
We Also Recommend